Jessica Hanson
Last updated: October 2022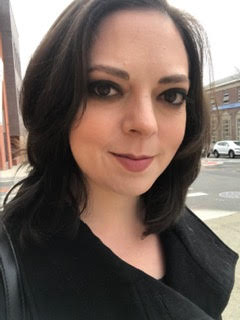 Jessica Hanson is a NYC-based actor, singer, yoga teacher, fitness instructor, social media manager, writer, blogger, autoimmune disease advocate, and cat lover.
Jessica was diagnosed with celiac disease over eleven years ago after experiencing unexplained symptoms for about six years. She's been strictly gluten-free ever since and runs the blog Tasty Meditation: Tales from a Gluten-Free Kitchen (tastymeditation.com) along with the NYC Celiac Disease Meetup Group (meetup.com/celiac), the largest gluten-free Meetup group in the world. She was later diagnosed with Graves' disease and thyroid eye disease and within the past few years has undergone a total thyroidectomy, orbital decompression surgeries, and lid surgery.
Jessica is passionate about discussing the very personal side of chronic illnesses and rare diseases - emotions, uncertainty, navigating relationships, how chronic conditions affect other components of daily life, and more. She hopes that by sharing her story and creating a space for open discussions she can help others feel less alone.
In her spare time, Jessica enjoys making gluten-free pasta and pizza from scratch, going to the theatre, and hanging out with her cat, Lyla.
Find Jessica on Instagram @tastymeditation (instagram.com/tastymeditation).
Click here to read all of Jessica's articles on RareDisease.net.